Featured commissions
Garden Seashore Box
Made for a client whose passion was her English garden and her house by the sea - Iris leaves (housing an uninvited snail guest!) open to reveal a beach of wet sand and seashells left by a retreating tide.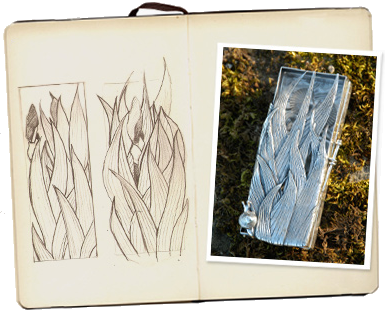 Ruby Anniversary Box
Charting forty years of married life. A revolving compass lid opens to show a family tree and compartments illustrating the countries of domicile; with a removable box containing a pair of ruby cufflinks.